PRIVATE CLASSES AVAILABLE AT YOUR LOCATION
If you're looking for a more private setting such as your office, our instructors can arrange a private class
at a location and time convenient to you. Our private classes have the same course curriculum as
our public classes. Private classes have a minimum of 10 students but can be as large as you would like.
.
Defensive Driving Classroom Schedule
CLICK ON COURSE DATE
REGISTRATION ONLINE OR BY PHONE
IS REQUIRED PRIOR TO ATTENDANCE
Welcome to New York Driver Safety registration page
NYS State DMV

Approved

Point

a

n

d Insurance Reduction Course
Reduce up to 4 points on your license Save up to 10% on your auto insurance
No Final Exam or Quizzes everyone passes
PRIVATE CLASS AT YOUR LOCATION
Online
So much reading. Have you started but never finished your course many have

There is no final but there are so many quizzes

6 hours of reading and staring at a computer screen

No interaction, no one to answer your questions
Classroom
Hassle free, no quizzes, no phone verification, no waiting for pages to time out

Knowledgeable instructor

s

who can teach you to be a safer driver

Classroom experience that's entertaining, informative with state of the art audio & visuals

No Final Exam passing is guaranteed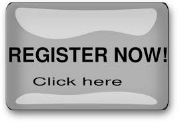 December 2nd 9am - 3pm East Meadow